Featured Item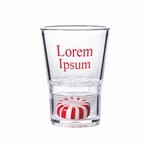 2 Oz. Flav-A-Shot™ Infusion Acrylic Sh...
Infusion acrylic shot glass two piece 2 Oz. acrylic shot glass. Place an edible condiment (such as candy, fruit, gum, licorice, chocolate, etc.) into the removable bottle compartment of the unit. Reas...
$2.70 - $3.42
Welcome!
Welcome to the NEW GIO Promos On-line Catalog. It is in the early stages of development and looking to grow into a full service site for you. I look forward to your feedback. As always, you are welcome to call or send me a note if you have any questions or wish to proceed. Best Regards, David Garcia . Thank you and enjoy!
Signature Showrooms